Shop
ON DEMAND COURSES & PROGRAMS
Learn from me in your own time with courses designed to level you up in life and business. Or join one of our immersive live programs and coach with me in real time, the options are all yours.
THE
SELF STUDY
Sistahood
A 12 month experience designed to help you heal your past, stop playing small and create the life you deeply desire. Heal your past, end comparison, stop playing small and put you first. Do it all in your own time for as little as $3.29 per day!
JOIN THE SELF STUDY SISTAHOOD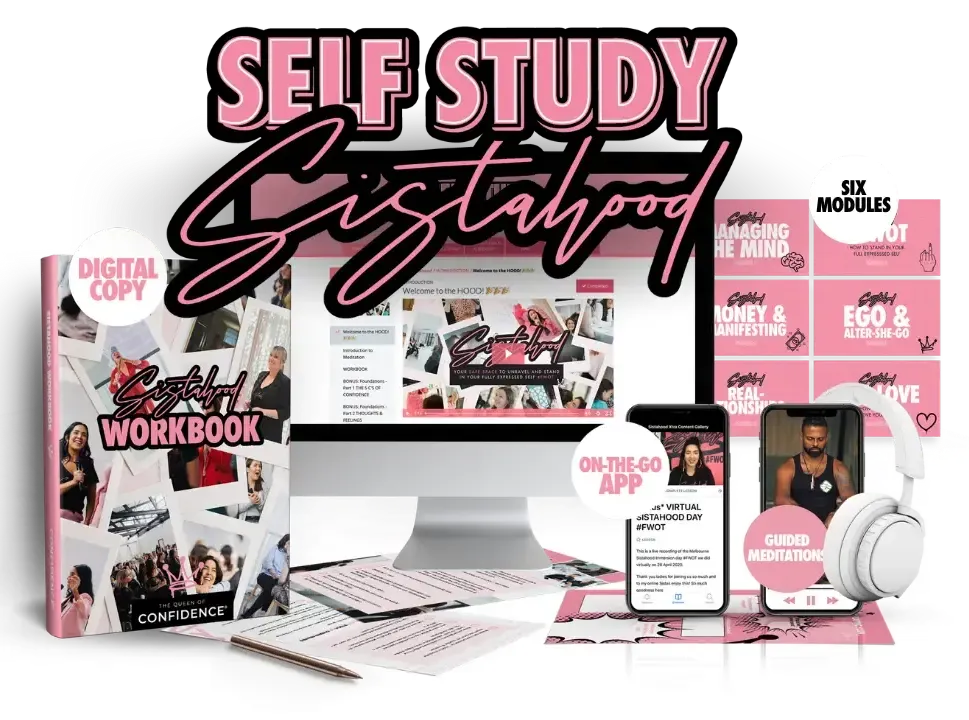 THE BIZ LEARNING BUNDLE
The Biz Learning Bundle is perfect for you if you are wanting to level up your mindset, STOP the self sabotage, build your confidence and YOUR business. I have bundled together my most popular trainings to support you in building your very own Fempire! Study at your own pace - this bundle is designed to be easy to complete, actionable and fun… all while delivering maximum IMPACT.
GET THE BUNDLE
THE SELF GROWTH LEARNING BUNDLE
Don't spend another day struggling with low self esteem, feeling like you're constantly wrestling with a racing mind and circling thoughts or attracting relationships that don't support you and allow you to grow to your fullest potential. We have handpicked some of our most popular trainings and bundled them all together.
GET THE BUNDLE
CONFIDENTLY CONQUERING SOCIAL MEDIA
Get out of your head and get into your message! This mini course is designed to help you get out of your own way so you can impact the world with your message and vision. Filled with practical exercises and tips to help you get the most out of social media. Learn how to build your audience, create clarity with the message, unpack what is stopping you from showing up and create your own social media action plan
SIGN UP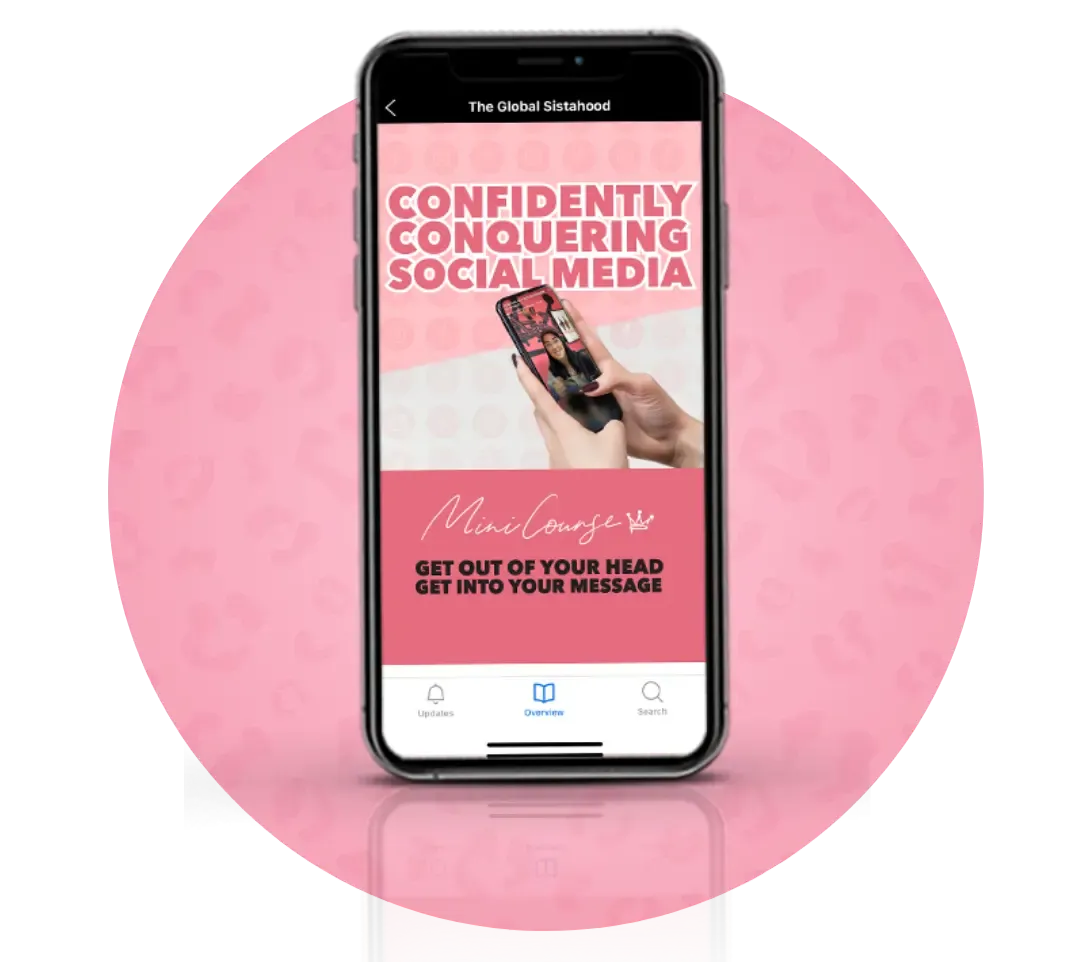 GROW YOUR FEMPIRE
2 DAY EVENT
This is a recording of our incredibly popular two day live event, designed to help you gain clarity and confidence in your business. Erika will share with you the story of how she built her business from the ground up, the secrets to her success and how you can create the business of your dreams too. This two day event will get you fired up and focused on the legacy you are here to create as well as helping you gain clarity with your vision, your message and your services.
SIGN UP
MANAGE YOUR MIND MINI COURSE
This bite size mini course is one of the most important modules I teach my students in the Sistahood (my year long coaching experience) If you action this module and do the WORK your life will change. I can't wait to see who you become.
SIGN UP
POWER COUPLES MASTERCLASS
CONNECTION | COMMUNICATION | COLLABORATION. Communicate & connect on the deepest level while honouring each other & the relationship in the process.
JOIN HERE
WANT LIVE COACHING WITH ME?
THE
Sistahood
An in depth coaching experience designed to help you heal your past, reclaim your power and stand as your fully expressed self. Learn how to create the life you desire. Be held, seen, guided & supported as we go deep into the inner work.
JOIN THE SISTAHOOD
THE
Start Up
SQUAD
In this program, I'll be taking you through the exact tried and tested roadmap I took to create an award-winning global coaching business. You'll learn to stand in your confidence and authority whilst standing out from the crowd.
GROW YOUR COACHING FEMPIRE NOW